| | |
| --- | --- |
| 1st Gin in the World inspired by Perfumery 44°N | Source: © Ruby BIRD & Yasmina BEDDOU |
Published by BELIN Editions
Responsible Author: Ruby BIRD (Journalist/Director/Photograph) | PARIS - ALGIERS - KIGALI, 06/05/2019, 14:47 Time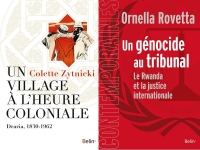 USPA NEWS -
The Domination / Colonization / Genocide of Indigenous Peoples is the Mass Destruction of Entire Communities of Indigenous Peoples. Indigenous Peoples are understood to be People whose Historical and Current Territory has become occupied by Colonial Expansion, or the Formation of a State by a Dominant Group such as a Colonial Power.... Nowadays, in an Era of Globalization, Leaders of "Recognized" Nations often discuss the Development of Indigenous Resources without inviting their Leaders to the Table....
14-16 June 2019
Responsible Author: Jedi Foster P/O Rahma Sophia Rachdi | Paris, Washington DC, 06/04/2019, 04:00 Time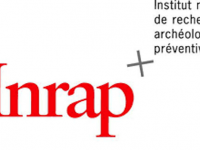 USPA NEWS -
Located at the crossroads of several scientific domains, archeology studies the material traces of civilizations, from prehistory to contemporary times. By enriching our knowledge of the societies that preceded us, it contributes to a better understanding of our world today. The National Days of Archeology invite for 10 years a wide public, everywhere in France, to discover behind the scenes of this discipline through educational and fun activities (simulators of excavations, workshops of ceramology, mosaics, flint size, currency ...) , meetings and visits with researchers but also exhibitions, reconstructions, projections, laboratory manipulations ...
| | |
| --- | --- |
| | RAHMA-SOPHIA RACHDI |
| | Daren Frankish |
| | Ruby BIRD |
| | Yasmina BEDDOU |
| | Roberto Magni |